Together we turn your ideas into the right words
Copywriting in Slovak and English language
Copywriting services for you – corporate, creative, and ads texts
In the nowadays competitive world, chosen words are crucial to your business. Your texts need to be eye-catching and make your readers your fans.
---
Who is Denisa Dee Copywriter
---
My clients, projects, and cooperations
Some of my clients wish not to be published and I respect it. It might happen that this list is not complete. 🙂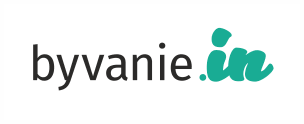 You can see the references on my front page. Not every text on each of the websites was only my work. Sometimes, there are multiple people working on one project.
---
Contact me
Do you need to add a little sparkle to your texts or create advertisement texts? I'll be happy to assist you!
If you wish to contact me via the contact sheet – you can find it at the bottom of my front page.
Things to consider before contacting me
I am not a certified translator, neither a native speaker (my level of English is C1). I speak and write in American English.
---
Mgr. Denisa Štefunková
denisa@denisadee.eu
+421 904 993 998
IČO: 52269671